Data management
To facilitate managing data, Linkcare provides a simple and easy step-by-step system which avoids errors and records everything digitally and securely, without having to use paper.
Complete trackability
Linkcare's seroscreening kits have a unique QR code printed on the back that lets them be identified by scanning them with a mobile phone. When the QR code is scanned, the user is sent to a website with information about the kit, including the manufacturing date, the expiration date, the lot number, and if it is ready to be used.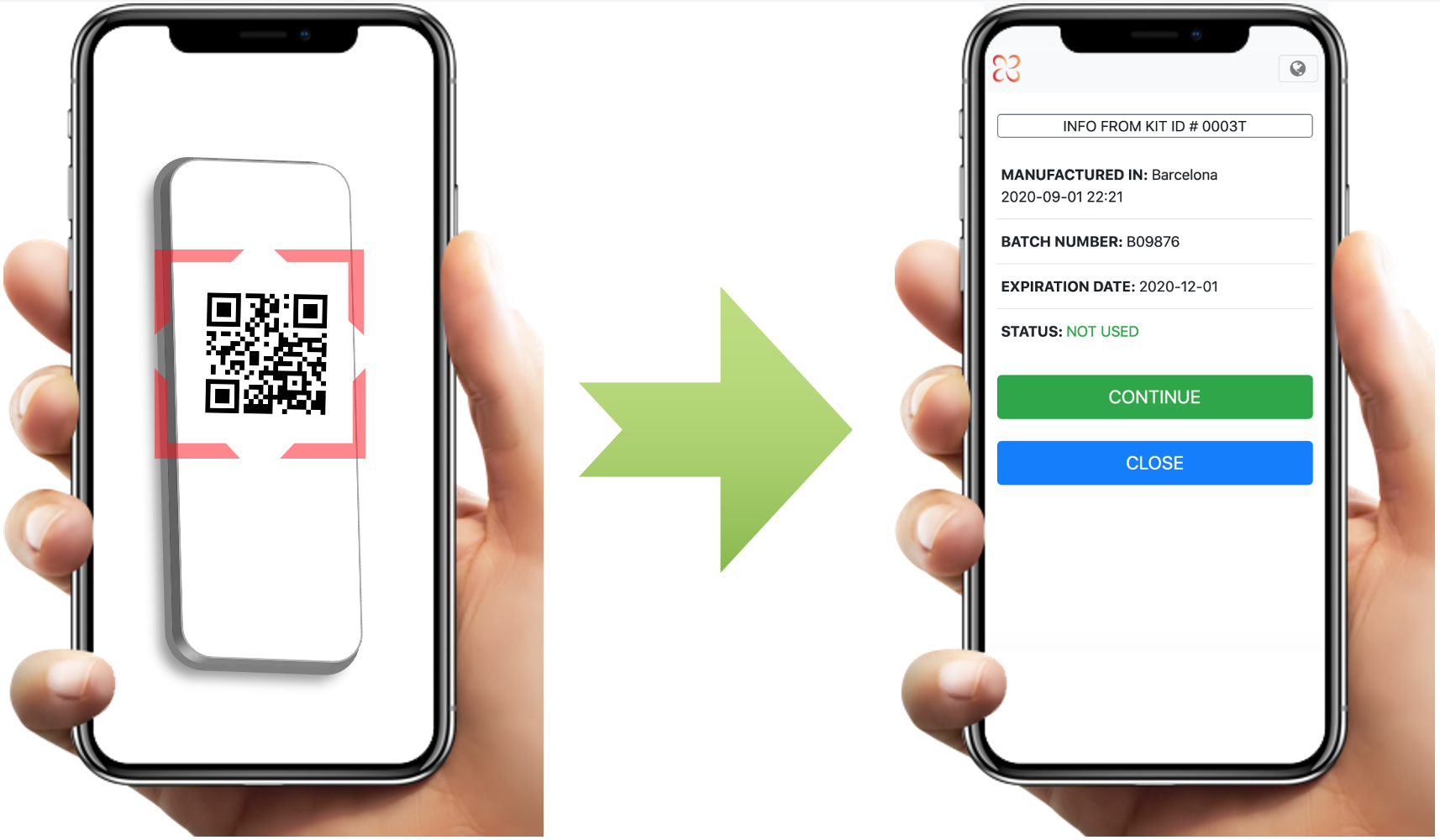 This complete trackability makes it possible to ensure the kit's quality as well as its status, in a fast, effective way, while each interaction with the kit is recorded.
Easy data management
The platform makes it easy to link a seroscreening kit to a participant through a system of QR codes.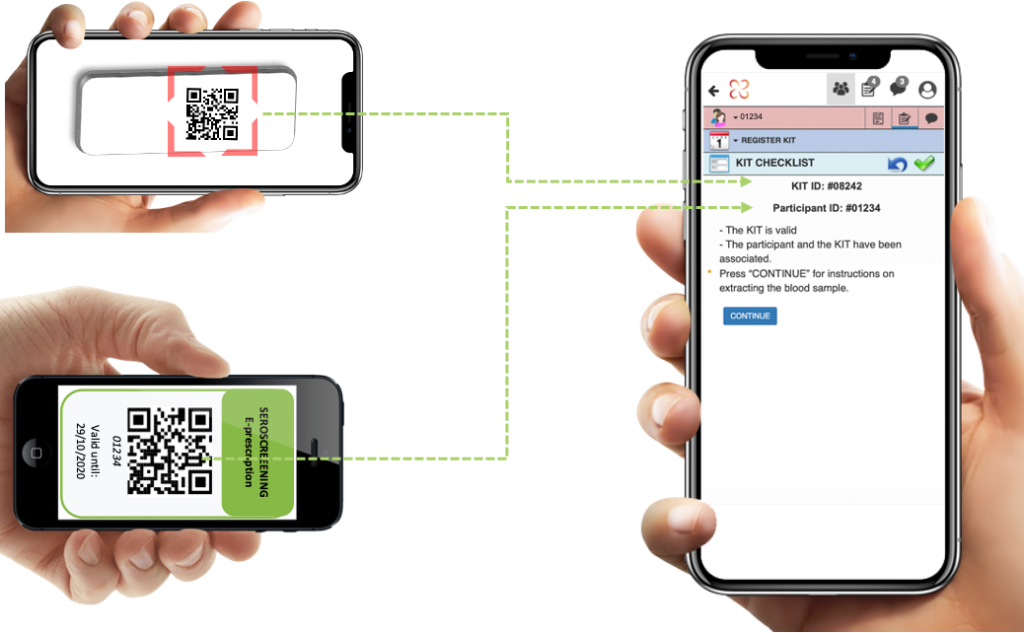 Once the kit has been used with a participant, it is assigned to that participant and each time it is scanned, it will appear associated with this participant, thereby avoiding errors when introducing the results. In this fashion, human error is minimized.
Guaranteed precision thanks to the built-in timer
One of the key moments requiring precision during the use of any kind of test in order to guarantee its quality is the time that has passed between performing the test and reading the results. It's very important to follow the time recommended by the manufacturer.
The Linkcare platform provides a system of alarms to keep track of the time that has passed since each test was performed until the results are read and recorded. A built-in timer begins automatically once the finger has been pricked and offers a notification once 15 minutes have passed.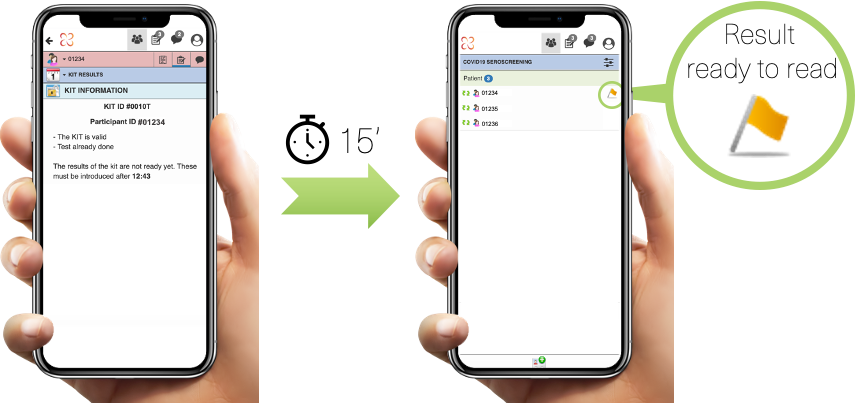 Registering the results
At the end of a round of seroscreening, results can be transmitted securely to the proper health authorities, whether they are the security and labor hygiene services of the company or the corresponding governmental institution.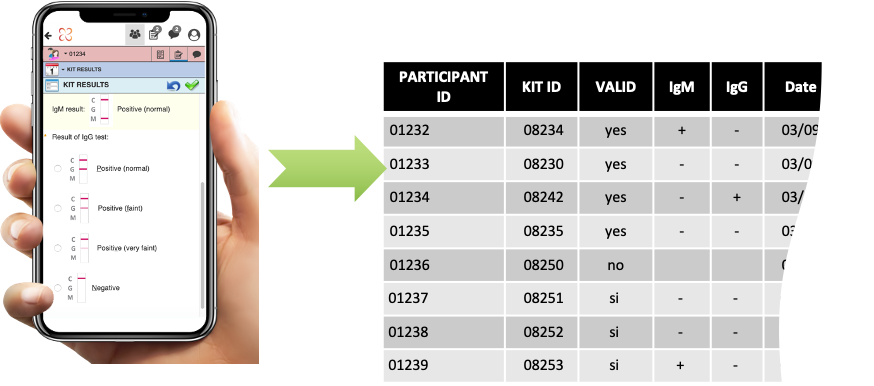 ---