Current product
In November, 2020 Linkcare begins to commercialize its SARS-CoV-2 Antigen Test Kit. This new nasal antigen test detects infections in both symptomatic and asymptomatic patients during the first few days of the illness. The results of the new test are available in just a few minutes, without the need for any external equipment, thereby making it an immensely useful tool for health professionals enabling them to distinguish between seasonal flu or colds and the infections from SARS-CoV-2 right in an office visit.
In October, 2020, Linkcare introduced the SARS-CoV-2 Seroscreening Kit, which consists of a digital puncture test that detects IgM and IgG antibodies. Seroscreening is used for early detection of contagious individuals in nursing homes and essential industries.
In January, Linkcare presents the SARS-CoV-2 Saliva Antigen test, a saliva test which detects SARS-CoV-2 virus antigens in saliva samples. It is recommended for diagnosing specific populations, in the hotel industry and education settings. The test is very easy to administer and is ideal for younger and older audiences.
Future products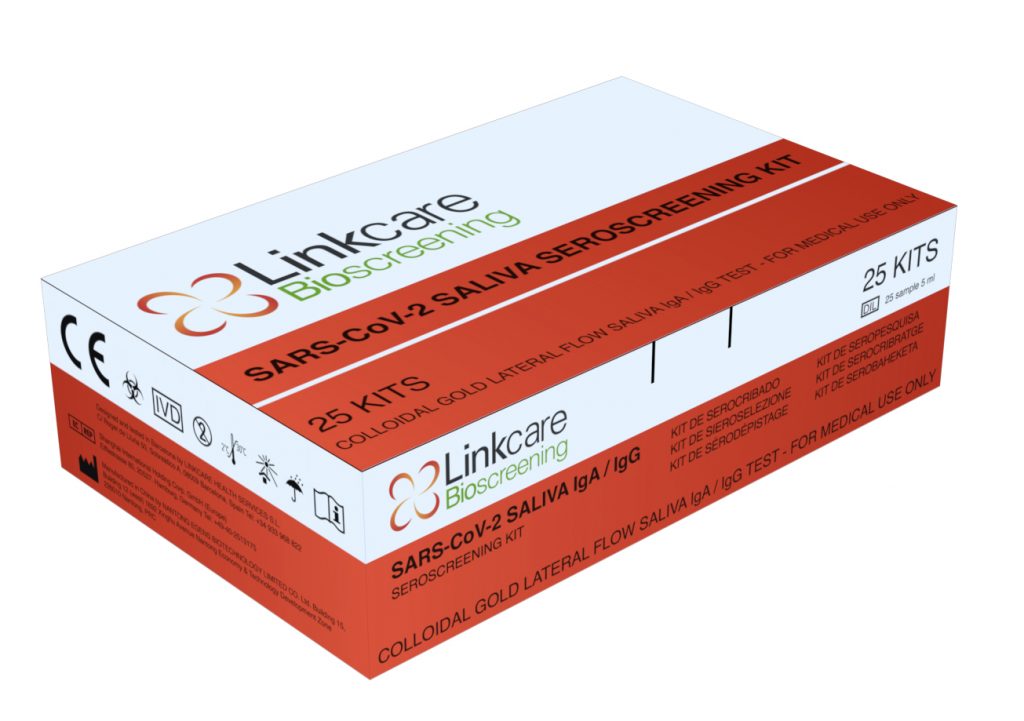 Also, Linkcare is working on a SARS-CoV-2 Seroscreening Saliva test, which detects S-IgA with a saliva test. It can be used to perform combined seroscreening and population diagnosis with a saliva test.
---